GENERAL DESCRIPTION OF THE COURSE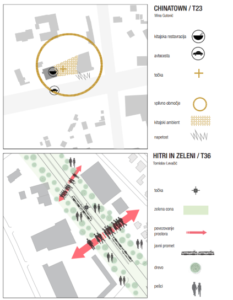 This course explores the objectives of sustainable development of the cities. Urban transformation and urban regeneration are presented in relation to functions of urban planning and urban design. Student gets acquainted with theoretical background and operational tools for research and interpretation of different urban situations in the context of contemporary city. The course fosters understanding of transformation and regeneration of the city through its development (historical overview of most important morphological and structural methods of urban development) up to contemporary transformational processes of cities according to the model of a compact and dispersed city.
Student gains theoretical and practical knowledge for understanding the basic processes of transformation and regeneration of urban structures and the use of the methods and tools of urban planning, which establish processes of regeneration and transformation of urban structures in contemporaneity.
COURSE CONTENTS
The course will cover the following topics:
[DEVELOPMENT – URBAN TRANSFORMATIONS]: historical overview of most important morphological and structural processes of urban development
[THEORY – URBAN REGENERATION]: theoretical overview of urban regeneration approaches, mathods, objectives, goals, contexts, etc.
[ANALYSIS – URBAN REGENERATION]: presentation of contemporary case studies of urban regeneration
[PRACTICE – TRANSFORMATION AND REGENERATION]: exercises related to Studio projects within the Sustainable City Module. Research and interpretation of emergent urban situations in contemporary city. Evaluation of regeneration and transformation potentials of the analized sites as well as Studio projects.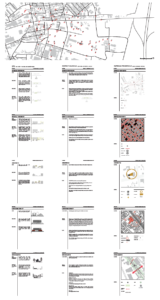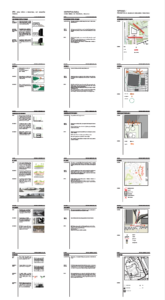 STUDY MATERIALS:
Colantonio, A., Dixon, T., Urban Regeneration and Social Sustainability: Best Practice from European Cities. Oxford: Wiley-Blackwell, 2010.
Leary, M., E., McCarthy, J., The Routledge companion to urban regeneration. London; New York: Routledge, 2013.
Lobnik, U., Šenk, P., Mesto-rob/City-Edge, Maribor: Založba Pivec (HAM publikacije), 2014.