GENERAL DESCRIPTION OF THE COURSE
The course is continuation of Bachelor course of theory of traffic flows and covers the advance knowledge about dimensioning traffic environments outside and inside the urban area.
Dimensioning traffic environments outside urban area is dedicated to dimensioning freeways (basic segments, ramps, weaving areas) using at least two metdods (HCM and HBS). Usage of relevant computer applications is incorporated into course. Because signalised intersections is mostly used in overall European cities, the methodology of dimensioning signalised intersections by HCM and HBS are presented.
The main objective of the course is to inform students about advanced methods for dimensioning traffic areas outside and inside urban areas and with up-to-date, computer based methods for dimensioning the traffic areas. Knowledge that students acquire by lectures will be used for seminar work, where students try to use presented methodologies on the real traffic environment problems.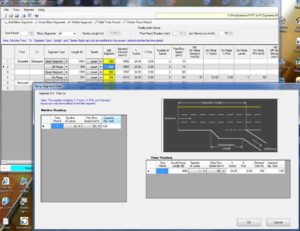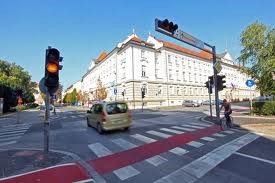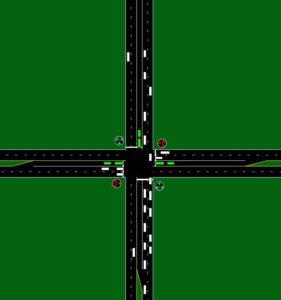 COURSE CONTENTS
The course will cover the following topics:
Methods of the freeway facilities dimensioning (on and off ramps influence area, weaving areas, basic freeway segments
Methods of signalized intersections dimensioning (types of signal controls, methodologies by HCM 2010 and HBS 2010
Traffic management and control in urban area – Signal coordination
Advanced methods for dimensioning: usage of the computer based tools for engineering problems in the field of traffic technique, computer tools for dimensioning and for modelling and simulation
Impact and meaning of walking and cycling in the traffic areas
STUDY MATERIALS:
Presentation of all lecturers in English
FHWA, Revised Monograph on Traffic Flow Theory, http://www.fhwa.dot.gov/publications/research/operations/tft/index.cfm
Transport Research Board: Highway Capacity Manual 2010, Washington DC, 2010
Forschungsgesellschaft für Straßen und Verkehrswesen, HBS – Handbuch für die Bemessung von Strassenverkehrsanlagen, Köln, 2005
Brilon W., Ausgewählte Kapitel aus der Theorie des Verkehrsflusses, Ruhr – Universität Bochum, 1998
SIDRA INTERSECTION User guide, Akcelik & Associates Pty Ltd, 2012
HCS 2010 User guide, McTRANS, University of Florida, 2012
Transport Learning, Training Module 6: Walking and Cycling – counselling municipalities, 2011/2012, transportlearning.net