GENERAL DESCRIPTION OF THE COURSE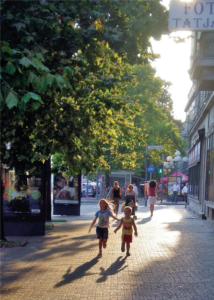 The aim of this course is to understand the mobility (as social and individual phenomena) and to understand how to develop the »soft« (non-infrastructure) policies and measure. Students learn how to integrate the vulnerable (also handicapped) people in modern transportation system. Students are involved into real world activities – they participate in on-going projects in the city (Maribor) or in the surroundings. Projects like development/enlargement of pedestrian zone, shared space development, access restriction for private cars, new public transport services, design of park and ride facilities are the core of this course. Regardless on the topic of ongoing practical project, the emphasis is set to procedures, public involvement, awareness raising and similar.
COURSE CONTENTS
The course will cover the following topics: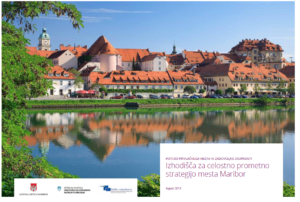 Sustainability; definitions and indicators.
Transport Master Plans vs. Sustainable (Urban) Transport (Mobility) Plans.
Developing the SUMP – the process.
Case Studies.
Developing a Sustainable (Urban) Mobility) Plan.
Criteria of evaluation (environment, time, security and safety, macro- and micro transport account etc.).
Travel behaviour, travel patterns.
Practical work – assessment of indicators.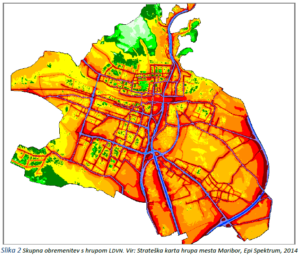 Travel behaviour & Mobility Management; definition, approaches, goals.
Soft measures in transportation planning.
Methods and models for encourage the travel behaviour change.
Travel awareness; concepts. Travel awareness campaigns.
(Best) practice study, success stories.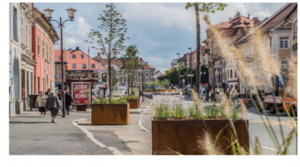 Mobility planning for vulnerable and handicapped.
Special needs for vulnerable traveller.
Special needs for handicapped persons.
Case studies.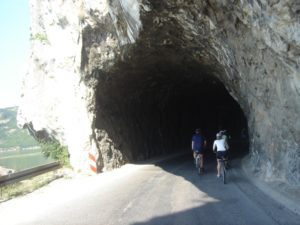 STUDY MATERIALS:
Collection of slides of the lectures
Guidelines: Developing and Implementing Sustainable Urban Mobility Plan (SUMP) available at: eltis.org/mobility-plans/
Transport Learning: 2012, available at: transportlearning.net
Hutton B., Planning Sustainable Transport, Routeledge, 2013