GENERAL DESCRIPTION OF THE COURSE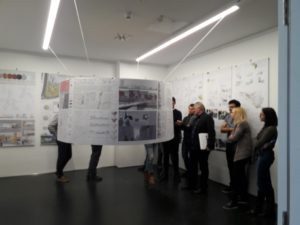 The course focuses on the architectural design of buildings and spaces related to the paradigm of sustainability. The students develop an understanding of the methodologies for sustainable building design, and the basic principles and methods used in these processes. They combine and link the knowledge and the skills during the past study in order to develop the ability to integrate specific contents necessary for sustainable concepts.
COURSE CONTENTS
Analysis of space and use of the site and/or the building.
Design strategies for sustainable architecture.
Functional concepts for sustainable design.
Construction concepts for sustainable buildings.
Energy efficiency aspects in view of sustainable building and urban environment.
Aspects of architectural design project include: 1. Concept 2. Plans and sketches including urban scale and detailing 3. Visualization/model.
STUDY MATERIALS:
E. Williams et al., 2007. Sustainable Design: Ecology, Architecture, and Planning
E. Brown et al., 2001. Sustainable Architecture White Papers (Earth Pledge Foundation Series on Sustainable Development)
Gonzalo, K. J. Habermann, 2006. Energy-Efficient Architecture: Basics for Planning and Construction