GENERAL DESCRIPTION OF THE COURSE
The objective of this course is to understand the urban ecosystem and principles for the built environment and to know the methods and techniques for assesing the anhropogenic impacts on the environment and its sustainability. The concept of urban metabolism is clarified in the context of environmental,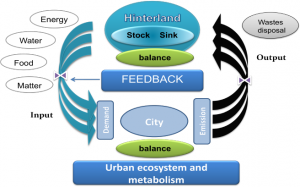 social and economic sustainability. The urban indicators are discussed as a tool for gauging the environmental impacts and for monitoring the success of mitigation measures and sustainability interventions, while the theory and practice of LCA are explained as the state-of-the-art methodology for the environmental impact assessment.
On completion of this course the student will be able to recognise the link between the environmental protection, land use, nature and biodiversity and the quality of life, to apply the environmental legal basis and data basis, to evaluate the anthropogenic impacts on the environment, to demonstrate understanding of the environmental measures for planning with the minimal impacts on the environment and to apply the theoretical knowledge in practices.
COURSE CONTENTS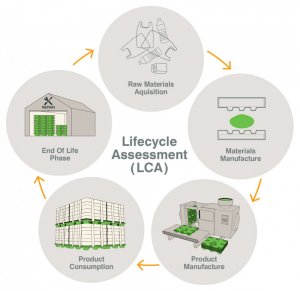 Urban ecosystem,
urban metabolism, energy and the ecological foodprint,
regenerative potential of the environment,
ecological principles and urban policy,
mitigation measures for planning with the minimal impacts on atmosphere, hydrosphere, pedosphere, lithosphere and biosphere,
urban sustainibitity indicators,
LCA methodology,
LCA application,
inclusion of ecological principles into practices.
STUDY MATERIALS
Adler R.F. & Tanner C.: Urban Ecosystems, Ecological principles for the Built Environment. Cambridge University Press 2013.
Directorate-General for Environment (European Commission): Indicators for sustainable cities. Science for Environmental Policy, Euripean Union 2018.
Hauschild M., Rosenbaum R. K.& Olsen S.: Life Cycle Assessment, Theory and Practice. Springer 2018.